Adult Intensive Outpatient Program (IOP)
The Intensive Outpatient Program (IOP) offers individuals suffering from mental illness or substance use disorders a less acute alternative to inpatient treatment. We are a bridge back to the community after an inpatient stay for those who are still in need of a structured environment. The program's intensive individually tailored treatment gives patients the opportunity to strengthen their daily functioning. IOP meets in person or via Telehealth, Monday through Friday for 3 hours each session. Those participating in the Intensive Outpatient Program are often able to continue their participation in work or school while in treatment. Individuals participating in the program can expect group and individual sessions as needed.
Adult Partial Hospitalization Program (PHP)
The Partial Hospitalization Program (PHP) is a step down program designed for individuals experiencing acute psychiatric symptoms who do not require the 24-hour care of an inpatient unit. It can also be used to prevent the need for inpatient hospital stay. This five-day per week program provides individuals and their families with the opportunity to manage crises, identify and enhance strengths, and establish and maintain self-determined goals. PHP meets in person Monday through Friday for 6 hours each session. As with the IOP option, individuals participating in PHP can expect group and individual sessions as needed.
JOINT COMMISSION ACCREDITED
The Joint Commission is an independent, not-for-profit organization which certifies health care organizations and programs across the U.S. Their seal is a symbol of quality in an organization's commitment to meeting certain industry standards.
Ridgeview Institute has been awarded the Joint Commission's Gold Seal of approval, which speaks to our dedication to ongoing quality care, patient safety, and best practices.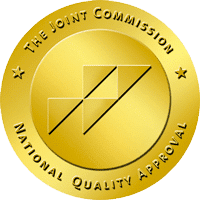 WE ARE AVAILABLE TO OUR PATIENTS 24/7
WE OFFER FREE ASSESSMENTS; WALK INS ACCEPTED
Ridgeview Institute is here to guide your journey toward mental wellness. For your convenience, we offer 24/7 assessments at no cost. If you or a loved one is struggling with a mental health or substance abuse issue contact us to see how we can help.