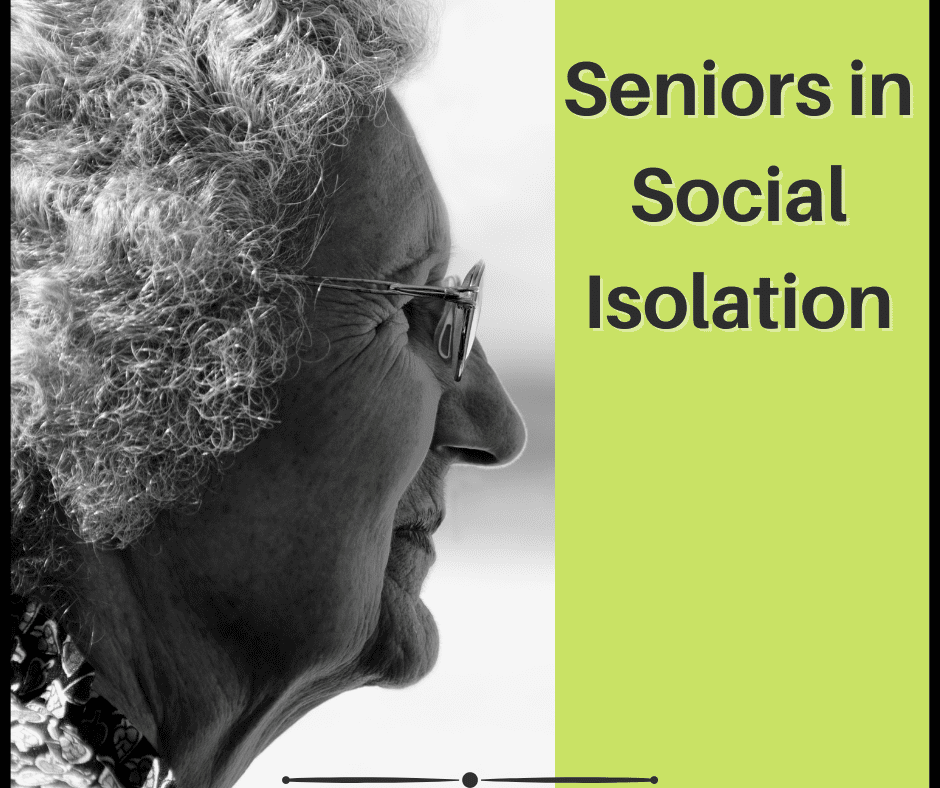 By: Shelly-Anne Johnson LCSW
As the population of the aging increases in America, we are seeing a deficit in trained caregivers and a lack of suitable facilities for seniors to be housed in. As a result, many seniors are living in isolation with no contact from family members, and are hardly leaving their homes or visiting loved ones themselves. With children growing up and moving out of the home, and the inevitable loss of family members and friends with age, seniors are at a higher risk of isolation than the general population. In fact, according to Aging In Place, one-quarter of seniors (aged 65+) report feeling socially isolated and lonely. Social isolation carries very real cognitive and physical repercussions for seniors. Seniors in isolation are at an increased risk of premature death, heart disease and stroke to name a few. The pandemic gave rise to these issues and others due to higher levels of forced isolation which caused isolation rates among seniors to skyrocket from 27% in 2018 to 56% at the peak of the Pandemic in 2020.
How is this affecting their mental health? Aging In Place reports an increase in cognitive/mental health issues like depression, impaired executive function and an accelerated cognitive decline for seniors who are in isolation. These physical and cognitive declines can serve as a warning to caregivers and others to take a moment to consider the seniors in their lives, and what they can do to support them. As Dementia becomes more prevalent with age, isolation serves as a vehicle to speed up that process. You can help! When physically being there with a loved one is not possible, utilizing video platforms such as zoom allows family members the opportunity to still have access to a senior loved one, making them feel less alone. Finding senior support groups and activities in their area can also be a way to get your loved one more engaged. There are many components to senior social isolation, and there might not be an apparent solution for you and your family. Sometimes the family may need professional support to show them options for help that they might not have known were available.
If you have noticed declines in a loved one's cognition and their ability to care for themselves, it might be time to ask for help. At Ridgeview Institute Smyrna, we have specialized programs designed for seniors with cognitive decline. We saw the great need in the community and created a space where loved ones can bring their family members, and know that they will be getting the support they need through accurate diagnosis and treatment. All while making sure that they are surrounded by a caring, supportive community of trained staff and their peers.
Read more about senior isolation here:
https://aginginplace.org/everything-you-need-to-know-about-senior-isolation/