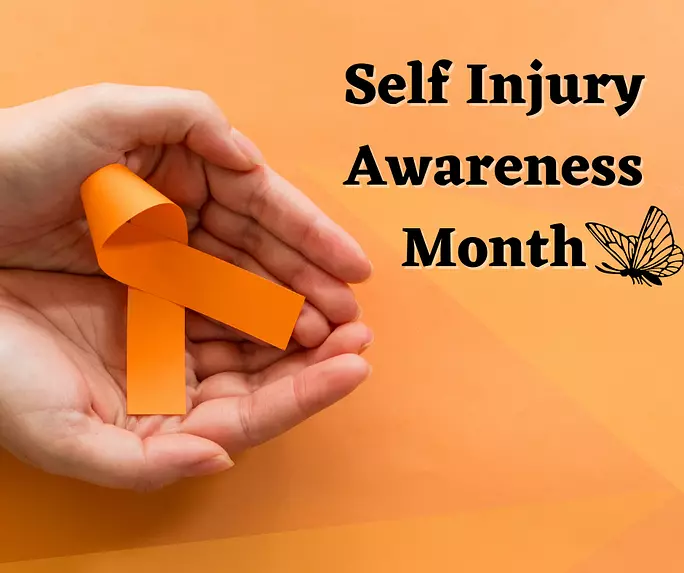 By: Dr. Tamara Thompson-Jackson, DNP, MSN, MPH, MA, MS, APRN
Self-harm is the act of purposely hurting oneself as an emotional coping mechanism. The condition is clinically known as NSSI (non-suicidal self-injury). A prevalent thought is that self-harm is rare and only occurs within a "special" population. What a fallacy! It is more common than people think. Examples of self-harm include burning themselves, banging or punching objects or themselves, embedding objects under their skin, drinking harmful substances or other actions that cause pain but are not life threatening. The number one method of self-harm is cutting. Common sites for self-harm are the hands, wrists, stomach and thighs. The stereotypical picture of the self-harmer is a young white female. However, research reveals that up to half of self-injures may be male. Male self-harmers are underreported and present differently than female self-harmers. Socioeconomic status does not increase the risk of self-harm, but sexuality identity does. Gay, bisexual males and bisexual females are more prone to self-harm. Individuals (especially children and teens) that are victimized by bullies are also at a higher risk. The average age of the first incident of self-harm is 13. Approximately 17% of all people will self-harm during their lifetime. Individuals who self-harm have higher incidence rates of depression, anxiety, and hopelessness, which has a strong correlation to later suicide attempts.
Why do people self-harm? Why would anybody want to do that? Common reasons include feeling empty inside, loneliness, feeling dejected, misunderstood and being unable to verbally express those emotions. Self-harming allows the person to feel they can cope with life and be in control even if the episode is brief. More times than not, the individual will try to conceal the marks of self-harm. They typically do not show them off like a badge of honor. However, should you notice someone is self-harming, the best thing to do is offer support and suggest they seek help from a mental health professional, who will be equipped to deal with the issue. A few warning signs to look for include scars, fresh bruises, scratches or burns, and wearing long sleeves or long pants, even in hot weather. The bottom line is; do not ignore it. If you see something, say something. If not you, then who?
Click below to learn more:
https://www.nami.org/About-Mental-Illness/Common-with-Mental-Illness/Self-harm